Our furniture is all made of melamine. This material is a chipboard panel covered with melamine resin, also called melamine panel for this reason.
The melamine that covers the panel is always slightly rough to the touch: for the wood finishes, it simulates the pores and veins of the wood itself (such as oak, durmast or even ash), for the concrete finishes it recalls the texture of that material. The melamine is also used for high gloss finishes, but in this case, it is painted during manufacturing process.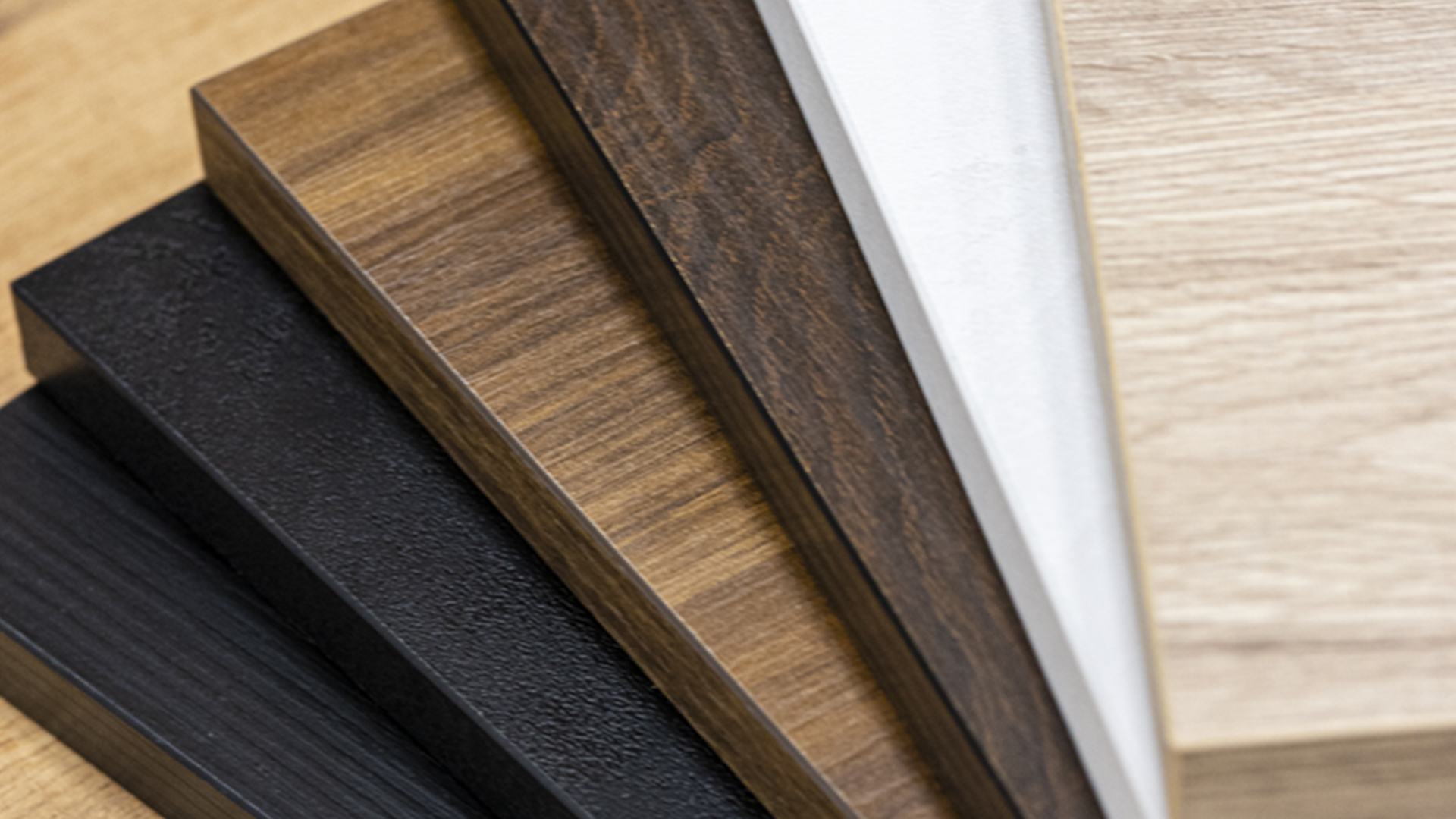 However, chairs and mattresses are an exception as they are the only items we buy from outside suppliers.